My love affair with shoes began when I was 5 years old.

From the moment I saw my Aunt Lucy wear her infamous red 3 inch heels, I was in love. It was love @ first sight, I couldn't take my eyes off of her feet, although she paired them with jeans and a simple top, the shoes made the outfit. In my 5 year old little brain, Lady in Red and Aunt Lucy became synonymous. Ever since that day, I started practicing wearing heels, I can still hear my mother as if it was only yesterday, screaming at the top of her lungs "take off my heels - you're going to break your ankle."

Those were music to my ears then, I never did learn.

Now those words have been replaced from "How do you walk in those" to "Are they painful."
After the insistence of my loving and extremely understanding husband, Slava and my closest friends, you know who you are. I'm finally starting my shoe blog or should I say, I'm finally sharing my shoe closet and my love for shoes. Join me as I embark on this journey filled with shoes, fashion, life and the greatest backdrop of all, NYC.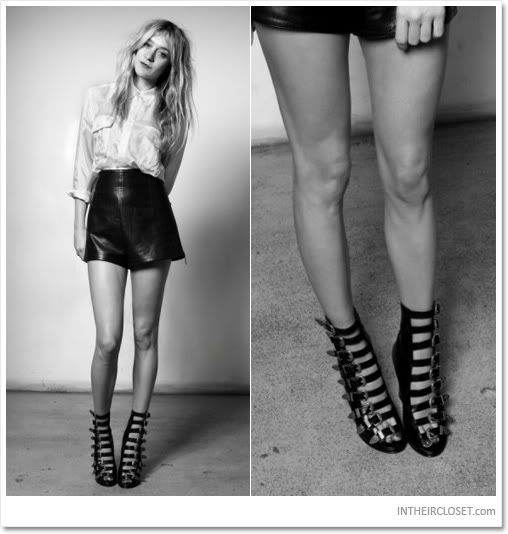 Chloë Sevigny for Opening Ceremony Wedge Booties ($625, Shopbop)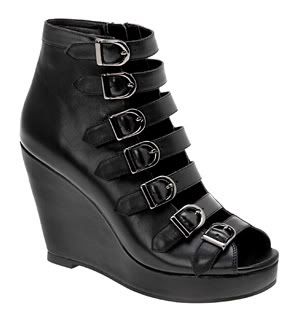 Jeffrey Campbell "Genius" Buckle Wedges ($155, Karmaloop)
Bebe "Karen" Multi-Strap Wedges ($159, Bebe)
Steve Madden "REANA" Wedges ($129.95, Steve Madden)
Dollhouse "Alley" Ankle Boots ($56.95, Endless)
Excuse the ladies room pic, but I have no professional photographer on staff, volunteers are welcome. Also, ignore the garbage pail on the left. Tryin' to show the shoes and the outfit.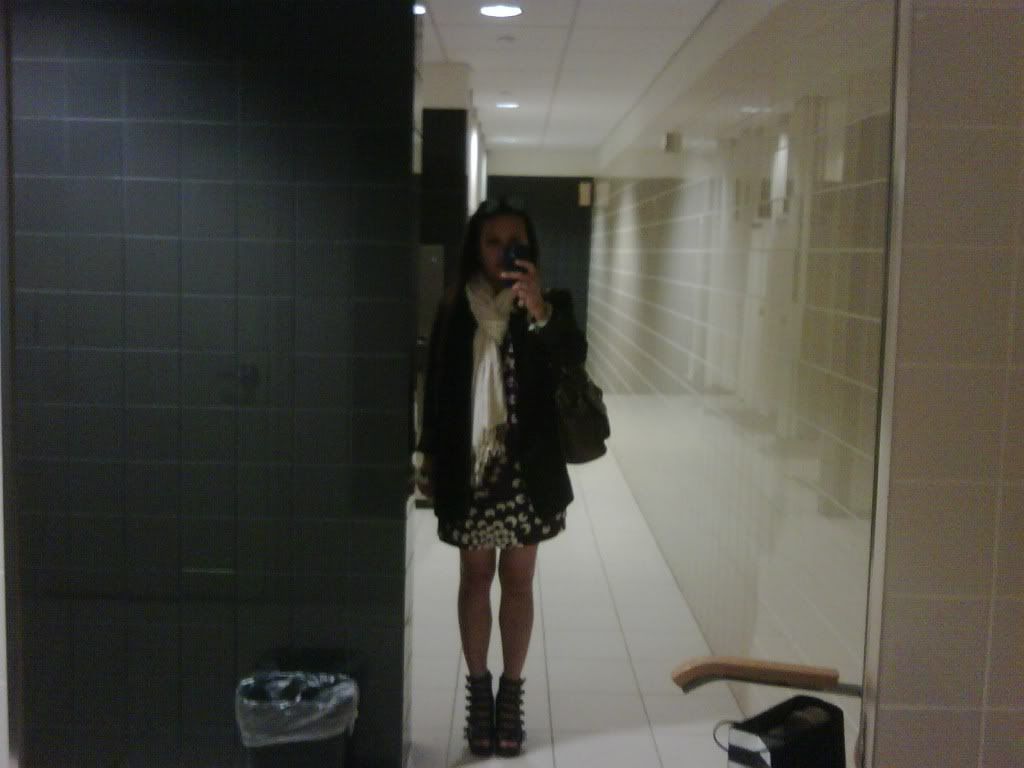 Ladies, this is a steal!!!!

Aldo "DASKAL" Wedge Ankle Boots ($79.98, Amazon)